Muggsy spanier and his jazz band - relaxin' at the touro - 1952
---
Band Members:   Toni Blodgett, Leader (piano & vocals);  Joey Smith (bass & vocals);  Don Leppard (drums);  Mike Broadley (trumpet & vocals);  Doug Rhodes (Baritone,alto, Soprano saxes); Tom Ackerman (clarinet and tenor sax)
Muggsy led several traditional, "hot" jazz bands, most notably Muggsy Spanier and His Ragtime Band (which did not, in fact, play ragtime but, rather, "hot jazz" that would now be called Dixieland). This band set the style for all later attempts to play traditional… read more
Artie Shaw: Booth Feet In The Groove Label: RCA Victor 1201 12" LP 1955
Illustration: Andy Warhol


Pat is happiest with the Band's live recording output, but albums like Echoes of Harlem and Elite Syncopations still remain favourites, as is Take Me Back To New Orleans , the record with Doctor John. He has also played and recorded away from the Barber Band, recording with Don Ewell, Art Hodes, and Wally Fawkes, and two albums of his own as leader: the first with The Pat Halcox All Stars, a band that started life originally as "Pat's Summer Band" (touring during the Barber Band's holiday break), and more recently a band of other friends, including Bruce Turner and John Beacham, playing tunes from Tin Pan Alley. The Summer Band existed in the late 1970s and early 1980s, with personnel including, at one time or another, John Crocker, Vic Pitt, Johnny McCallum, Pete York, Johnny Parker, the vocal group Sweet Substitute, Campbell Burnap, Roger Limb (of the BBC Radiophonic Workshop), and others.
Lee Morgan was born in Philadelphia and died in New York. At the age of 15, he became a professional trumpeter, and was regarded as a child prodigy. He studied with Clifford Brown, a well known trumpet player at the time. He also worked for 18 months in Dizzie Gillespie's band.
For KCSM FM's Music Director Jesse "Chuy" Varela, music roots have run deep. From an early age, Chuy was fascinated by music, playing the guitar in Mexican bands and in the army. He attended Cal State Hayward where he majored in music. But after realizing that music would probably not be a lucrative career, he switched to mass communications where he studied print, TV and radio. He worked at the college's cafeteria radio station with KCSM's Clifford Brown Jr. and Keith Hines. In 1980, Chuy started work at KBBF in Santa Rosa, the first bilingual radio station in the country. From there, he went on to KPFA, first as a volunteer, then as Co-Director of the Public Affairs and finally as Music Director in the mid-90's. While at KPFA, he was simultaneously working at KJAZ as an intern, then as a production assistant and recording engineer, working with Bob Parlocha on 'On The Scene' and with KCSM's Bud Spangler on 'The Turk Murphy Show'/'Sunday Sunday Night', and eventually hosting 'Latin Jazz' in the mid-80's. When KJAZ went off the air in the mid-80's, Chuy accepted a Sunday afternoon position at KCSM and introduced Bay Area listeners to 'Latin Jazz'. Since then, he has attracted a large and loyal audience who have come to depend on his expertise and sunny disposition. In 2000, he became KCSM's Music Director and began co-hosting Jazz in the Afternoon with KCSM Program Director Melanie Berzon. In addition to his shows, Chuy oversees the incorporation of the KJAZ library and the digitization of its vinyl LPs. He is also a music writer who has contributed liner notes to many albums and reviews to various newspapers and periodicals, including the San Francisco Chronicle, Latin Beat and JazzTimes, among others. Hear Jesse 'Chuy' Varela on Latin Jazz, Sunday afternoons from 2pm to 6pm, and on Jazz in the Afternoon, Monday through Wednesdays from 2pm to 6pm.
Atlantic entered the 33 1/3 rpm long play record business very early, issuing it's first album in March of 1949. Ahmet was well aware that a rhythm and blues album had little chance of success, since 78 rpm records dominated that genre. So even though Atlantic was successful with rhythm and blues recordings, their first foray into the album market was with a poetry album, Walter Benton's This Is My Beloved . John Dall provided the narration and Vernon Duke provided the background music. This 10-inch album carried the number 110 which stood for "one 10 inch disc." The matrix numbers on this disc were TLP 11213/11214.

The same material was released simultaneously as three 12 inch 78 rpm discs with the catalog number 312-S. The 312 stood for "three 12 inch discs" and "S" stood for standard speed which at that time was 78 rpm. The individual 78 rpm records were numbered 1201, 1202, and 1203.

Atlantic rather quickly dropped this unwieldy numbering system and issued their second and third LPs in May, 1950, as LP-108 by Joe Bushkin and LP-109 by Erroll Garner. The catalog prefixes for this series varied, sometimes just using "LP," and other times using "ALS-" or "ALR-". In the discography below, we have tried to go with (1) what's on the LP jacket, or (2) the prefix listed in the early Atlantic catalogs, or (3) the prefix on the label. Jacket prefixes and label prefixes were not always consistent. Atlantic may have even issued the same album with different prefixes, depending on how their catalog looked at any given time in the album's pressing history.

The first 12 inch LP issued by Atlantic (January, 1951) was ALS-401 which was a recording of scenes from Shakespeare's "Romeo and Juliet" performed by Eva LaGallienne and Richard Waring.

The label for Atlantic 10-inch albums LP-108 and ALS-110 were grey with red print. The Atlantic name was white bordered in red, with "FULL RANGE RECORDING" in white under the name (see label at left). Around the top and bottom edge of the label were "LONG PLAYING" and "MICRO-GROOVE RECORD" respectively. There was a concentric white band about two-thirds of the way out from the center hole towards the edge of the label. The label for Atlantic 10-inch album LP-109 had the same design as the label above, except the background was yellow instead of grey, and the print was black rather than red. The label name was white bordered in black. It also had a white band like the earlier label, outside of which was "LONG PLAYING" at the top and "MICRO-GROOVE RECORD" at the bottom. This label was issued at the same time as ALS-108. Seeing that Atlantic went with the yellow design in subsequent releases, they must have liked this one better. Starting with ALS-111 in 1952, the label on the Atlantic 10-inch albums and the first few 12-inch albums was yellow with black printing. "ATLANTIC" was over the center hole in black with a thin black line under it, there was a black ring about two-thirds of the way from the center hole to the edge of the label except in the area where the Atlantic name was located. At the bottom of the label was "LONG PLAYING" on one side and "UNBREAKABLE" on the other, between the words was a circle with 33 1/3 RPM. This label was used on all subsequent 10-inch albums and the 12-inch albums to LP-1211. Later pressings may have different labels, especially, the later all black label with silver print, but we have seen most of these on the yellow label.


We would appreciate any additions or corrections to this discography. Just send them to us via e-mail . Both Sides Now Publications is an information web page. We are not a catalog, nor can we provide the records listed below. We have no association with Atlantic Records. Should you be interested in acquiring albums listed in this discography (which are all out of print), we suggest you see our Frequently Asked Questions page and follow the instructions found there. This story and discography are copyright 2000, 2002, 2010 by Mike Callahan.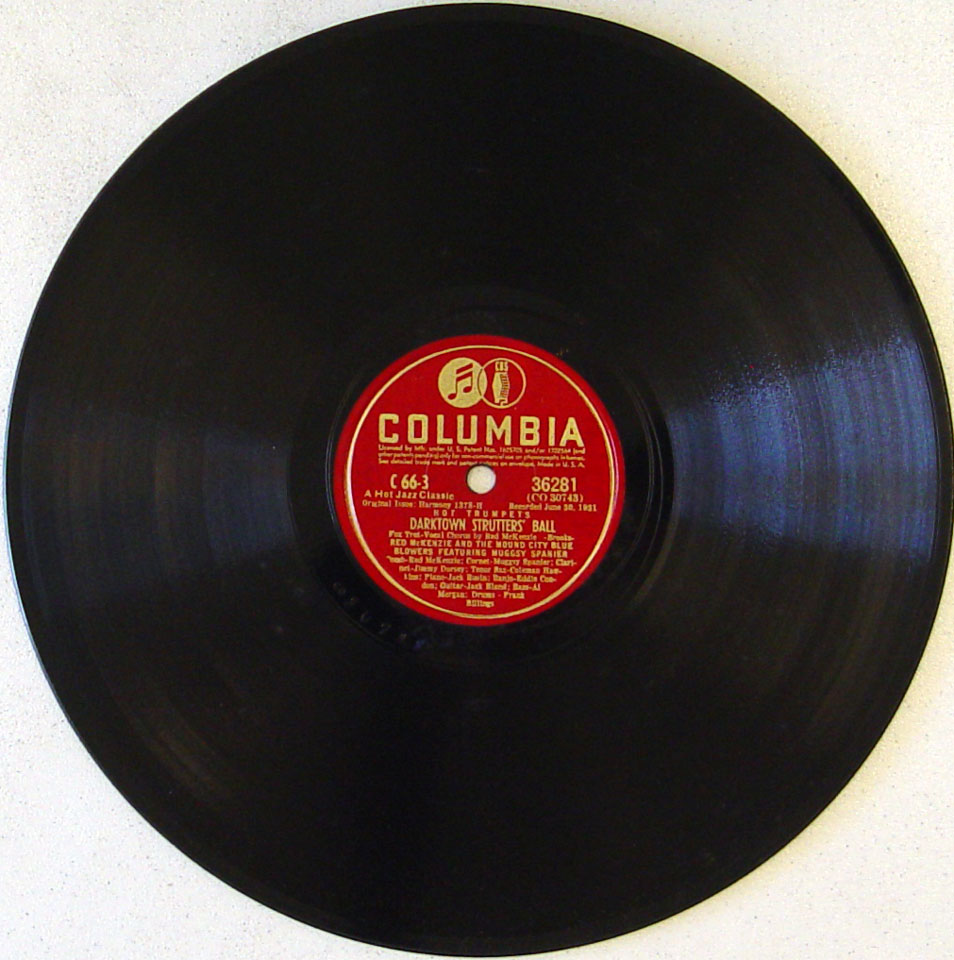 nvtqs.aotn.us